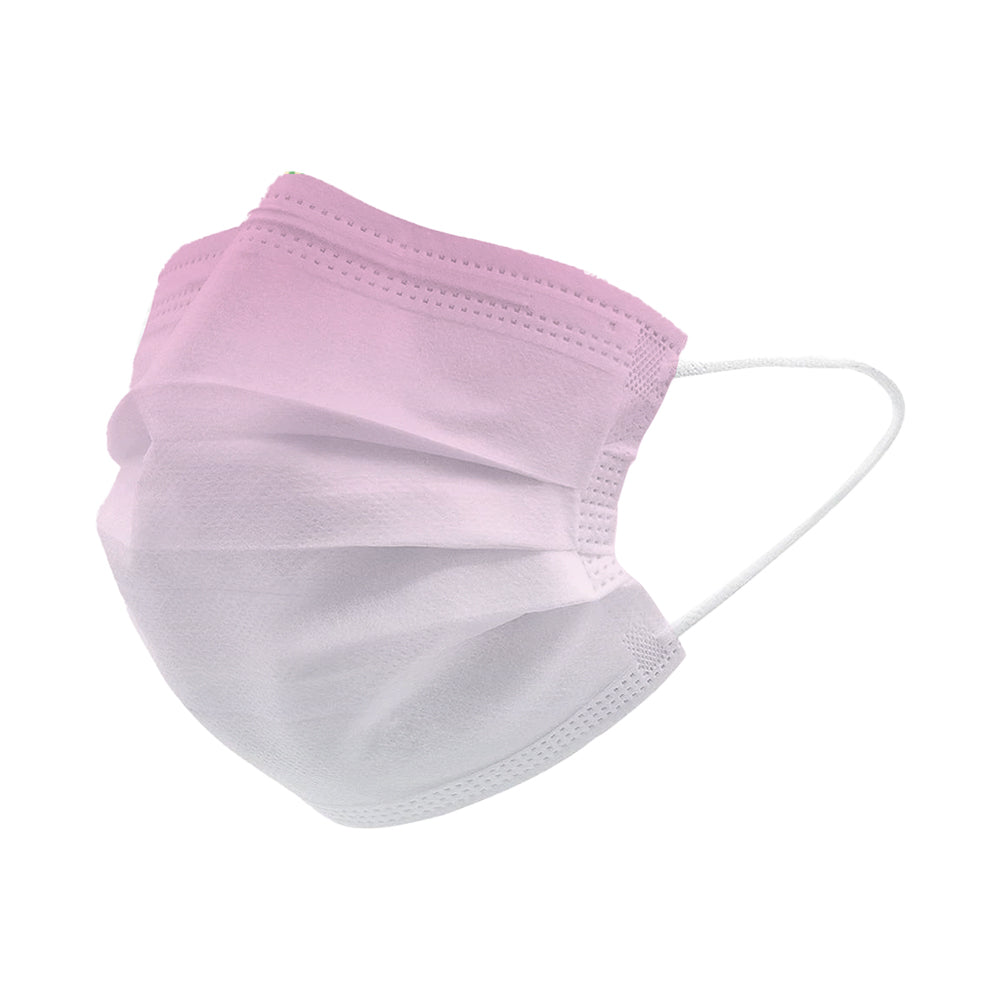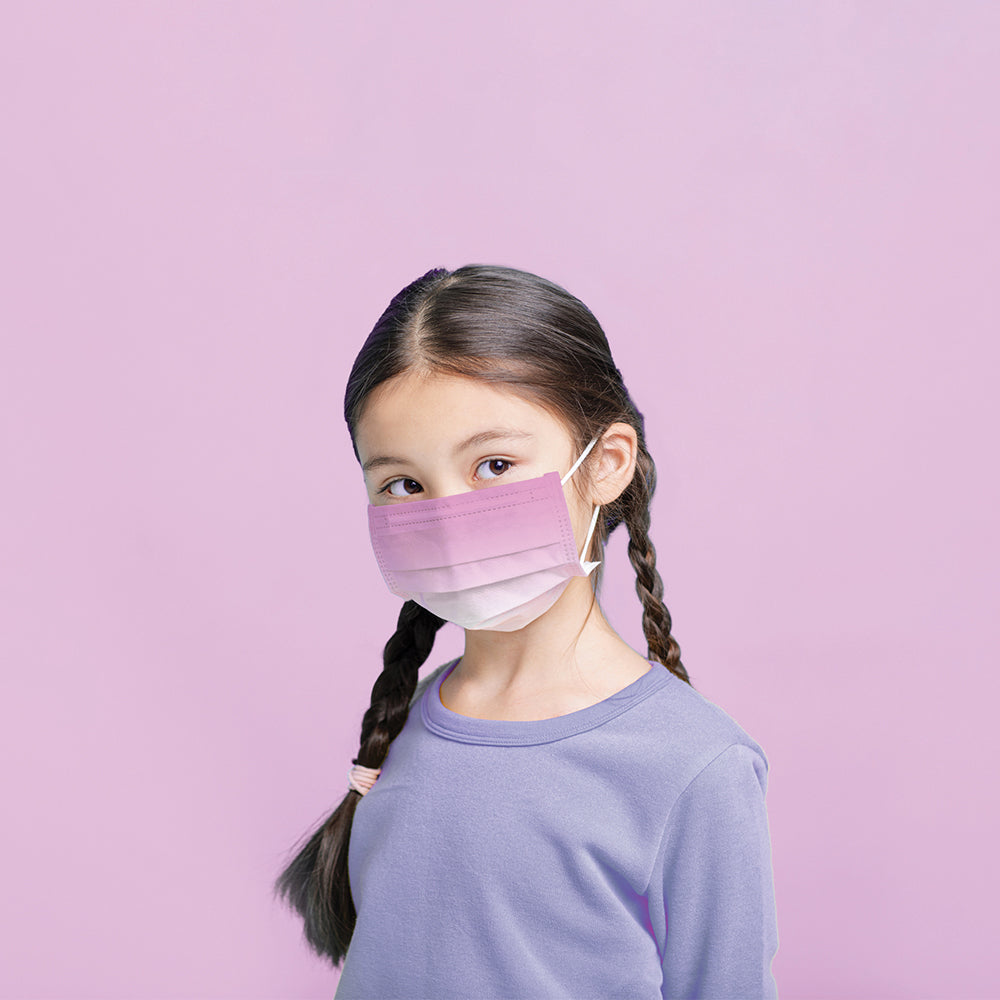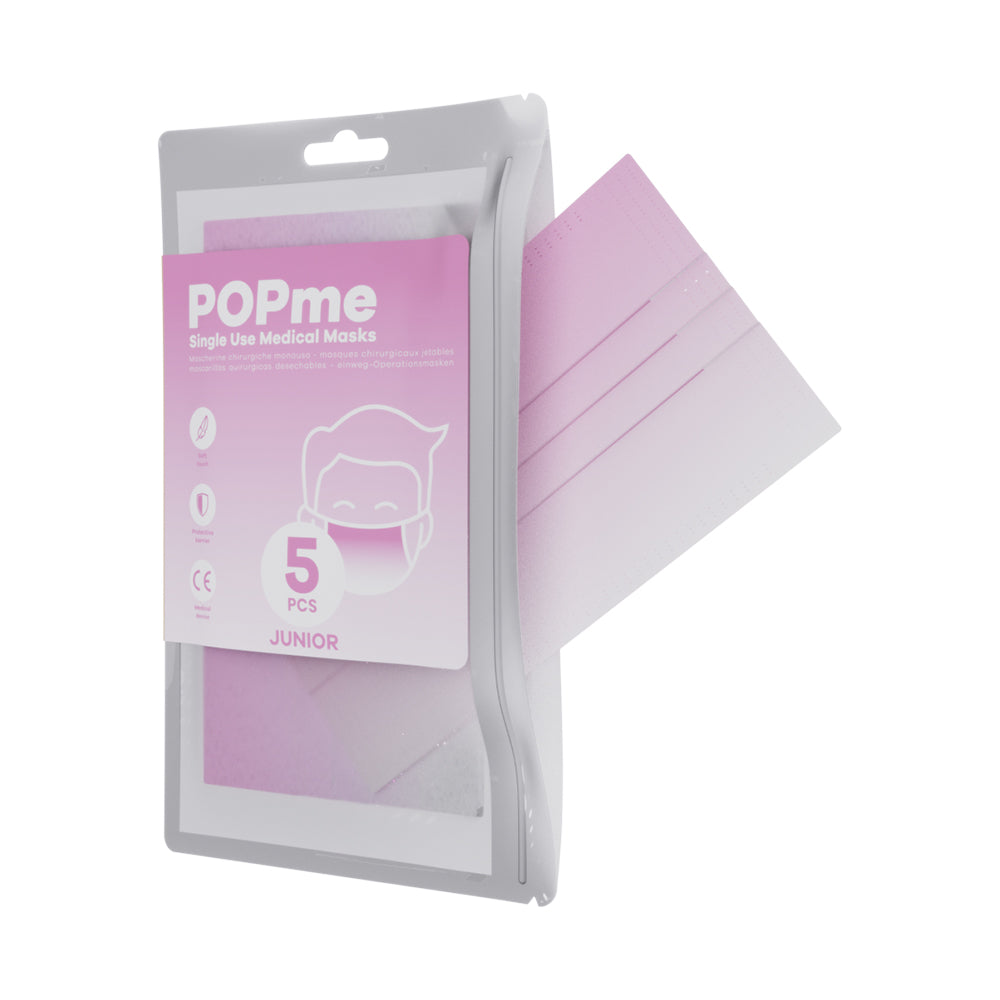 Kids Single Use Surgical Face Mask EN 14683 (Pack of 5pcs) Gradient Pink
Sale price

€2,50
Regular price
(/)
Make your children's day POP with the Gradient Pink Surgical Mask, the color you really want it to be a sweet!
It almost seems to feel the taste of marshmallow picked from a bag of happiness. This pink and white baby mask is a sudden smile covered in sugary softness.
SOFTEST COLORED SURGICAL MASKS IN THE WORLD!
With POPme you customize your outfits and decide what to wear based on your mood and personality.
Each bag contains 5 disposable surgical masks. Plus, thanks to the hermetic closure, you can now keep your surgical mask safe from external factors and humidity. Open and close the sachet and dispense protection.

Feel free to express your personality together with POPme!
Pocket-sized style is always close at hand. 
• SINGLE USE
• MEDICAL
• NOT STERILE
• FILTRATION ≥98%
Waterproof meltblown filter which protects you from foreign substances and prevents droplets from leaking.
Soft spandex elastic bands make the surgical mask comfortable and easy to wear.
Disposable surgical masks made of TNT (non-woven fabric): soft on the skin and adjustable thanks to the aluminum nose clip.

CE marked medical device pursuant to MDR 2017/745 / EU regulation.
Warning: Not suitable for children under 2 years of age. Children wearing masks should always be supervised.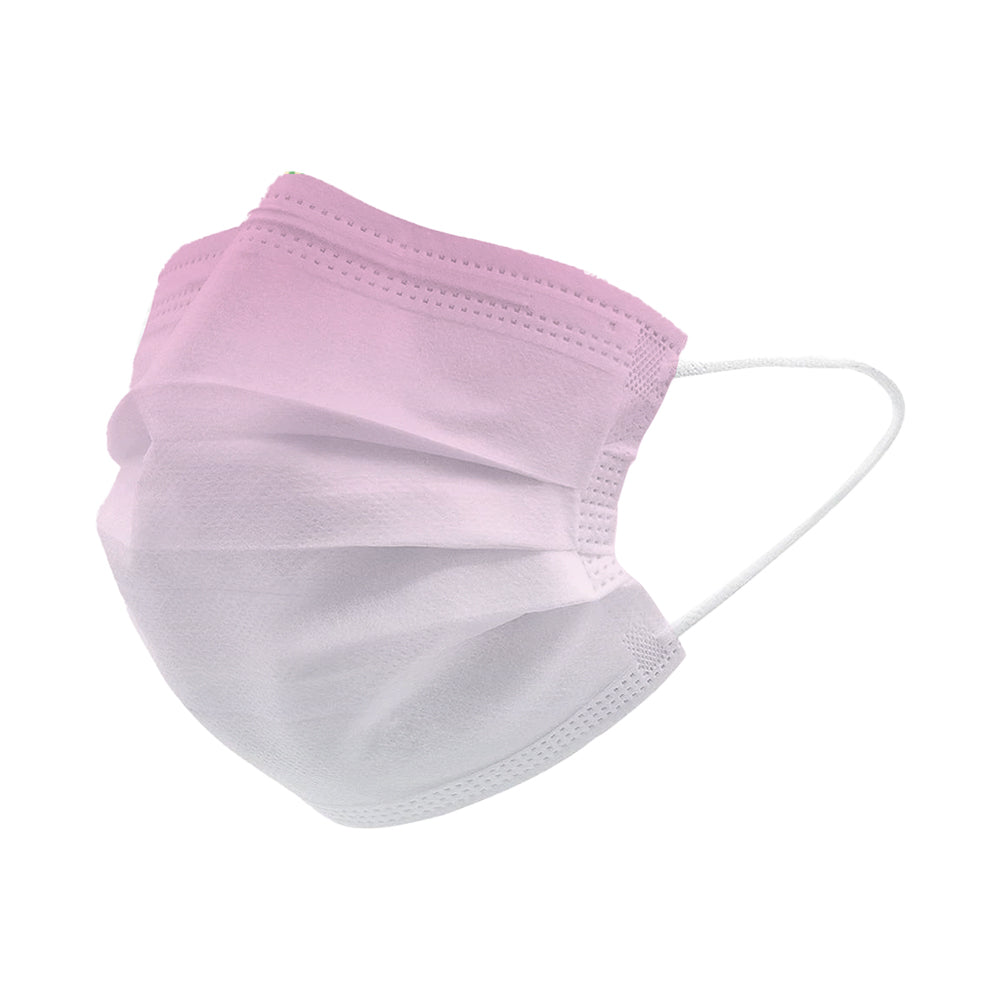 Kids Single Use Surgical Face Mask EN 14683 (Pack of 5pcs) Gradient Pink
Sale price

€2,50
Regular price
Choose options